Our team keep upgrading our developed solutions for seamless UX and brilliant UI. We keep ourselves updated with technology and ensure that so are our products. To give our users optimal list of features we release these updated solutions from time to time. The user does not need to delete and install the solution again, all that is required of them is to import the solution, and the existing one with all the data with be overwritten without removing the pre-existing one.
Below are the steps to upgrade the solution.
1. Download the latest solution from Website. Browse the Managed solution.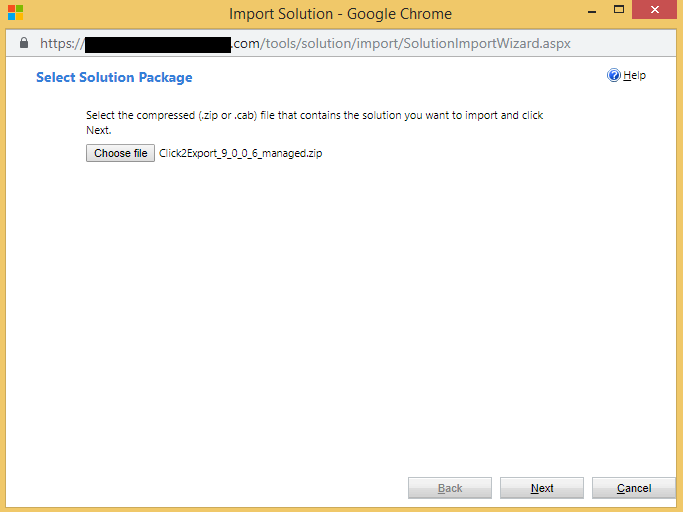 2. A window will open with the message 'The solution package contains an update for a solution that is already installed.' Click on next.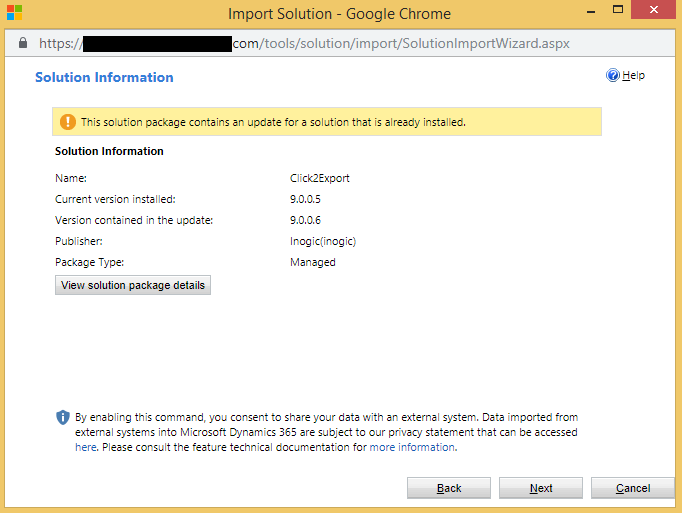 3. Check the 'Overwrite customizations' box and continue to import.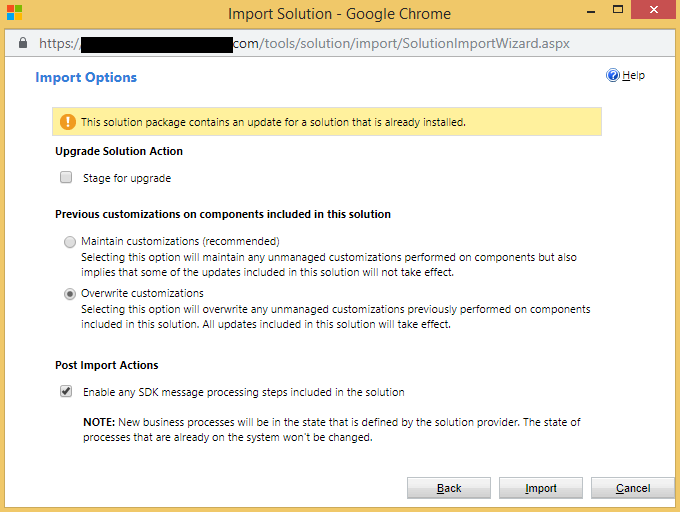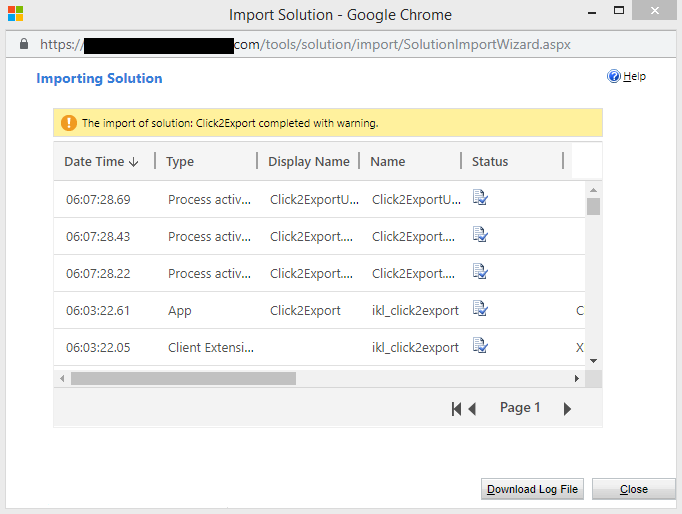 The solution will be successfully upgraded.
It is effortless to upgrade your solution and enjoy the latest functionalities.
For any query or feedback chime in at crm@inogic.com
We are waiting for your esteemed suggestions!
Go back to Click2Export InfoCentre homepage.