Reports and Word Templates are informative documents with relevant statistics, figures, etc. These can be generated in Dynamics 365 CRM to view the information in one place. But, wouldn't it be great if it was possible to export these templates for offline consumption too? With Click2Export, the one-click solution from our suite of productivity tools, exporting Dynamics 365 CRM Report/Word Templates is made possible.
You can not just export these Report Templates, but also determine their file format i.e. whether it has to be PDF, Word, TIFF, Excel or CSV. You can define the preferred exporting format for Word Templates as well if they have to be in Word or PDF format.
In order to use these functionalities of Click2Export, the first step is to download it from the Website or Microsoft AppSource.
For importing and installing the Click2Export solution in your Dynamics 365 CRM navigate to Advanced Settings.

Go to Settings → Solutions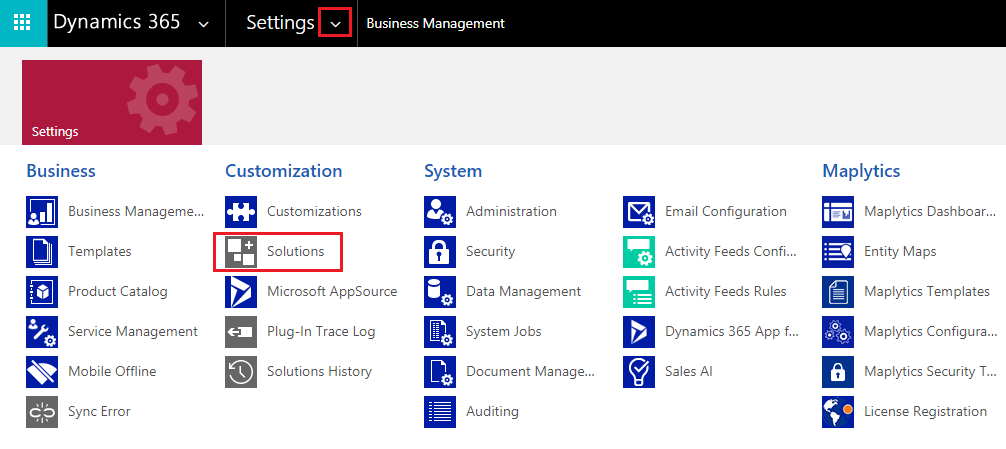 Click on Import tab.

You can now browse and upload your solution for importing.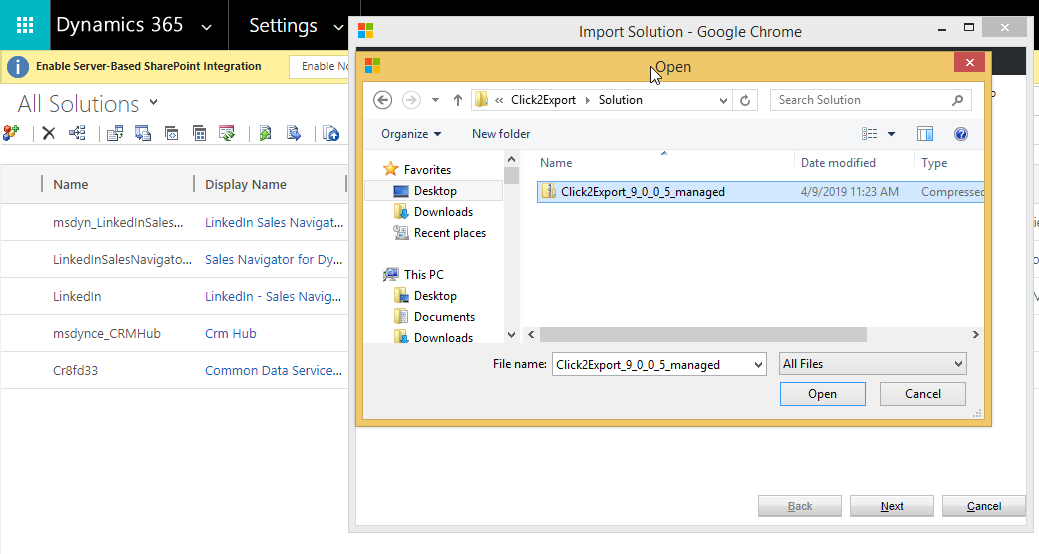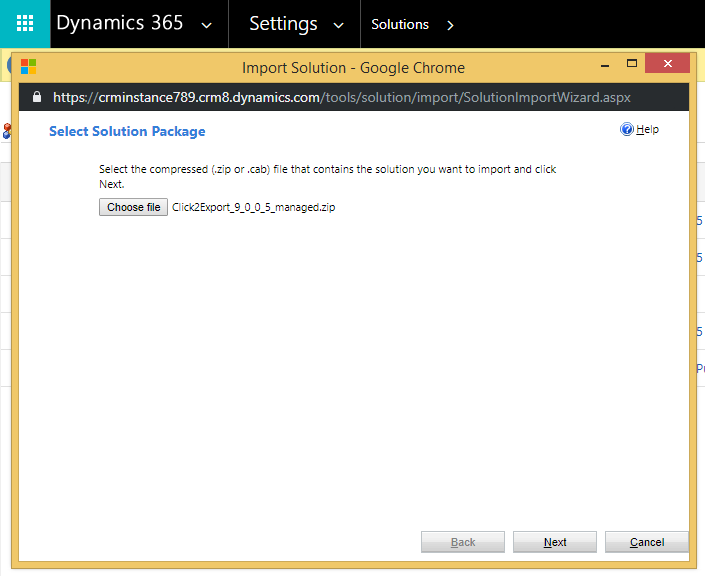 Check Enable any SDK message processing steps included in the solution and click on Import.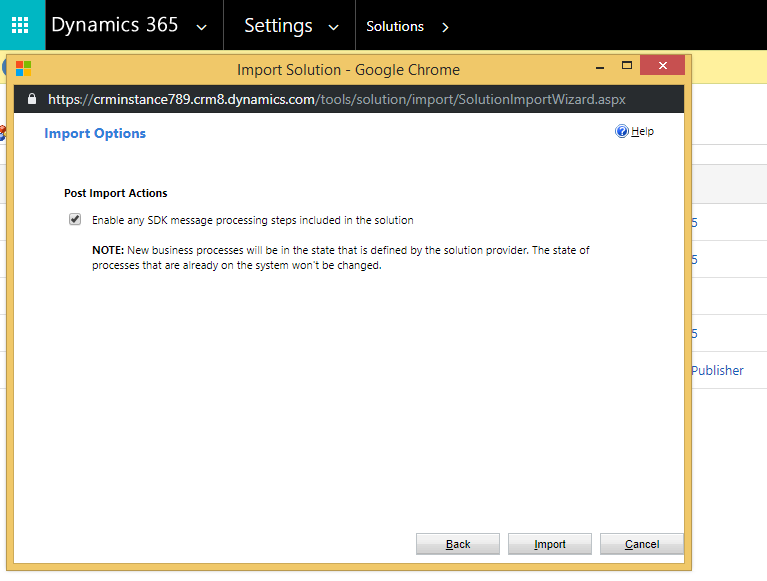 The solution will be imported in your environment.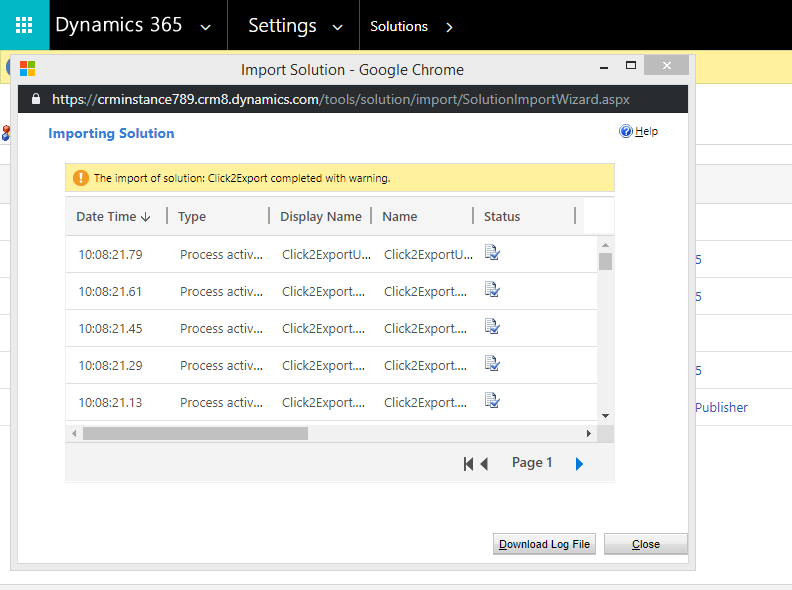 It can be seen under the list of solutions.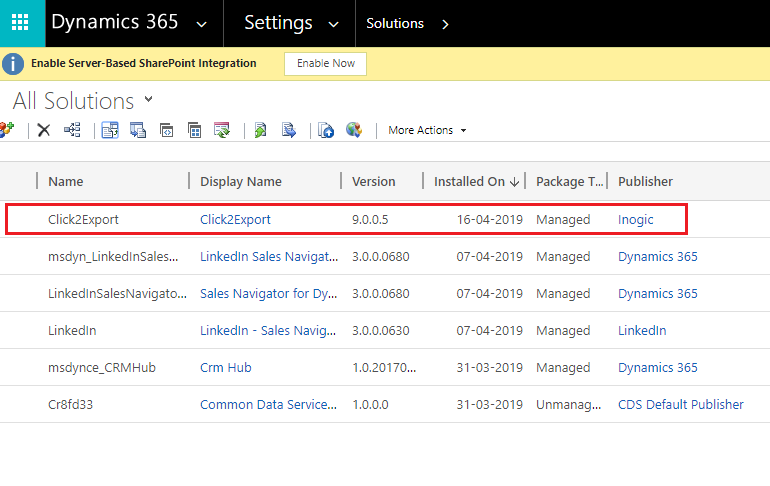 Once you are done installing the solution in your environment the next step would be to activate the license and configure.
For a demo or any query or info mail us at crm@inogic.com
Go back to Click2Export InfoCentre homepage.