We continuously keep improving our solution to ensure higher functional capabilities and smoother user experience. After every short period, we come up with an upgraded solution that can be imported on the existing solution without having to delete and import again. With our streamlined vision, we have made the process as simple as can be. Here are the steps to upgrade your solution.
1) Download the latest solution from Website. Browse the Managed solution.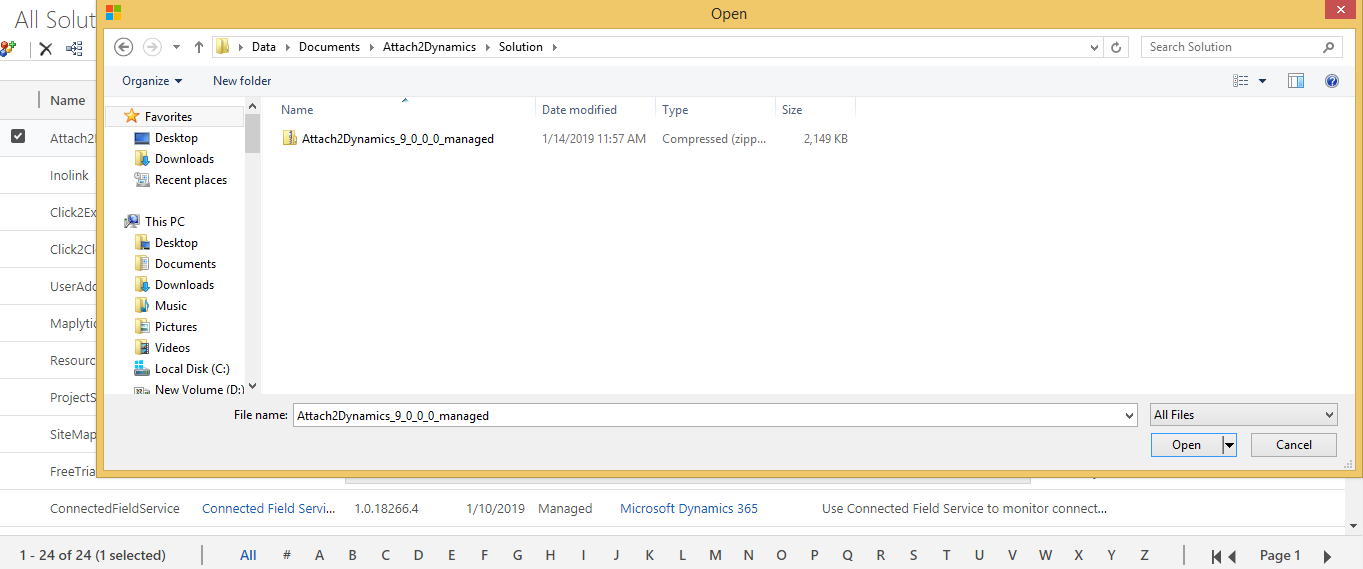 2) A window will open with the message 'The solution package contains an update for a solution that is already installed.' Click on next.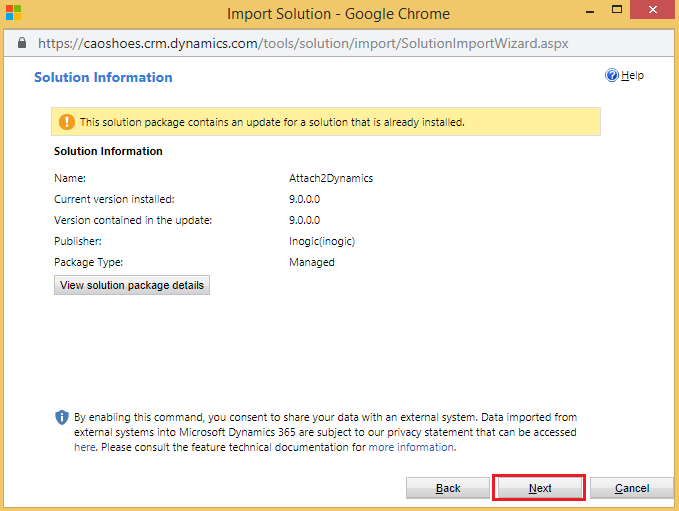 3) Check the 'Maintain customizations' box and continue to import.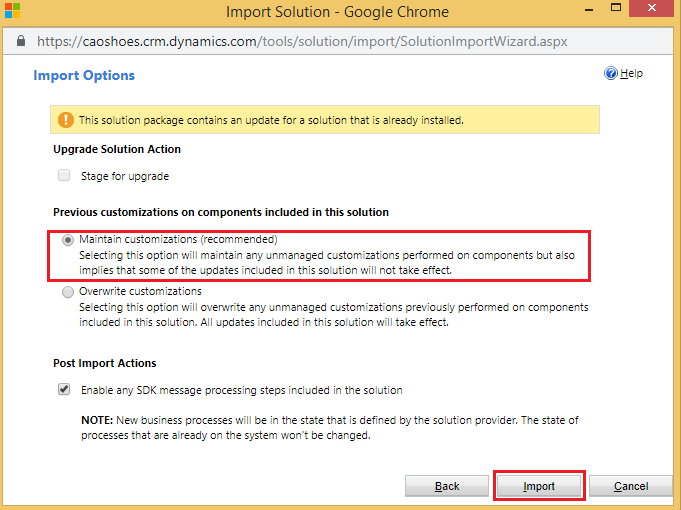 The solution will be successfully upgraded.
It is effortless to upgrade your solution and enjoy the latest functionalities. If you have not downloaded the newest solution yet, here you go
For any query or feedback chime in at crm@inogic.com
We are waiting for your esteemed suggestions!
Ciao!