Alerts4Dynamics is an ISV add-on for Microsoft Dynamics 365 CRM which enables managers to schedule and manage alerts in Dynamics 365 CRM to notify users about the updates in CRM, due invoices, reminder to send quotes, etc. Managers can define target audience and send them priority based alerts and also see which user has read the alert.
In order to use the solution you need to import it first and then activate the license. In this blog we will cover how to import and install the solution.
Follow the steps given below to import and install Alerts4Dynamics solution:
1) To import the solution navigate to Advanced Settings on Gear Icon on top right.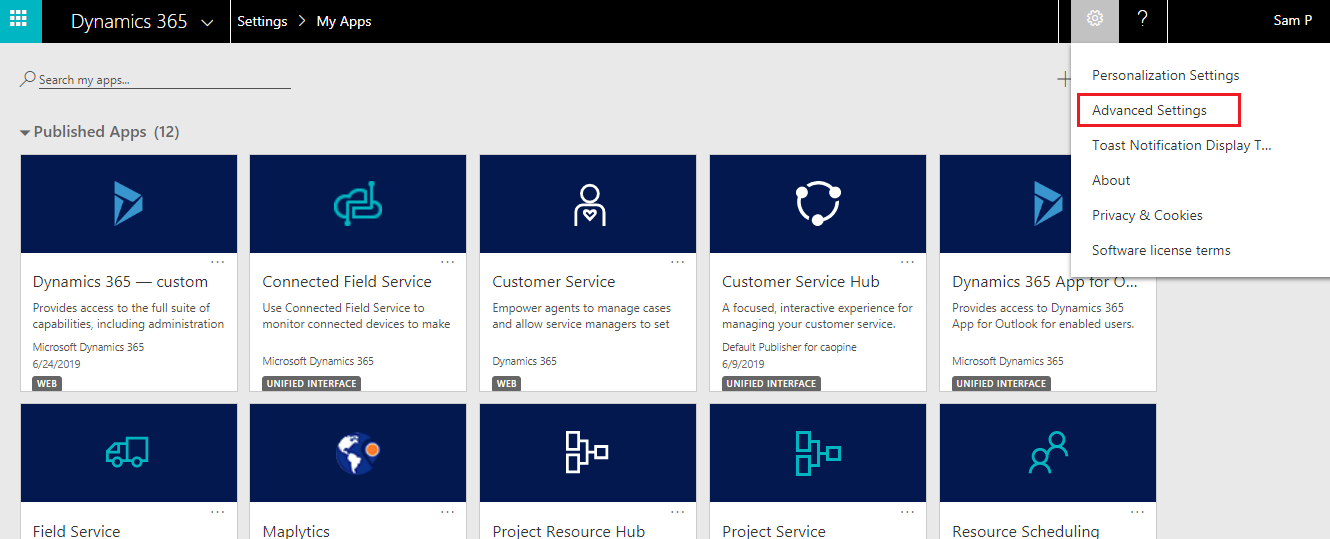 2) Navigate to Settings -> Solutions.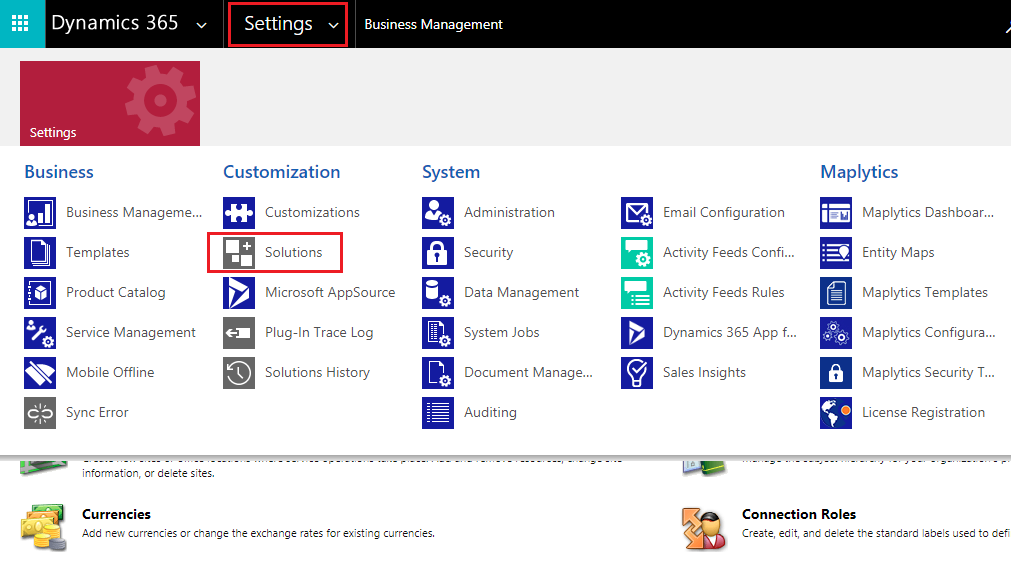 3) Click on Import.
4) Browse the downloaded file.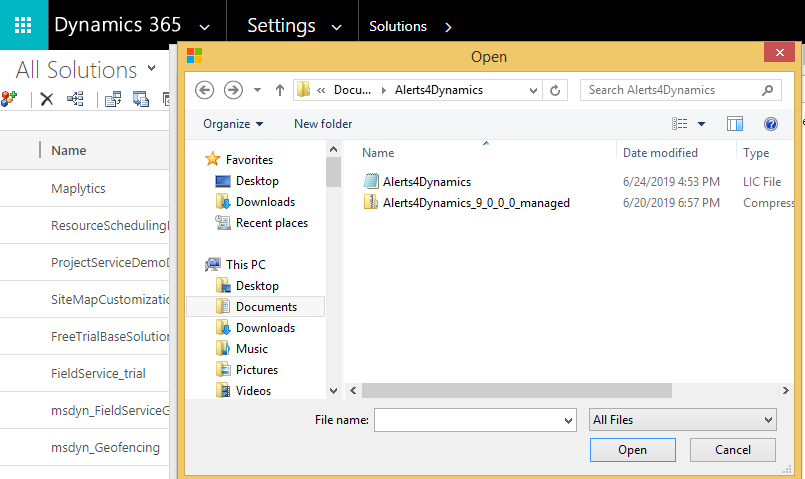 5) While importing the Solution, check 'Enable any SDK message processing steps included in the solution' and proceed to import the solution.
6) After importing Alerts4Dynamics will be available in the solutions window.

7) Now you can view Alerts4Dynamics under My Apps.

Once the installation is done, the next step is to activate the license.
To know more visit our Website and for any queries, mail us at crm@inogic.com
Go back to Alerts4Dynamics InfoCentre homepage.