Organizations are able to track the activities of Dynamics 365 CRM users with the help of User Adoption Monitor. However, there are features which ensures control on the tracking activity. Let's have a brief look into the same.
User Level Tracking
With User Adoption Monitor we have the flexibility to control actions being tracked at the individual user level as well. Let's look into the steps on how to control user level tracking.
Navigate to Advanced Settings–>Settings–>Security–>Users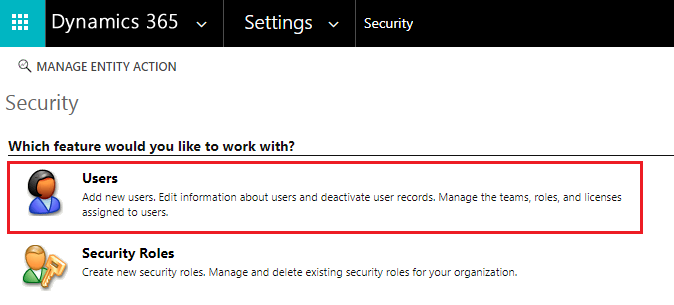 Open a User's record, and then click MANAGE USER TRACKING

It will open a pop-up as shown below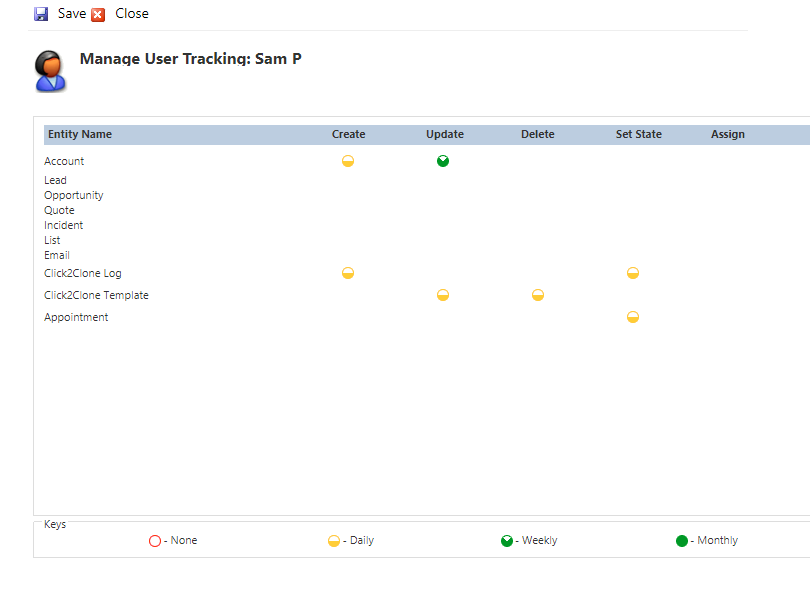 The configuration UI at User Level would only list down those entities and actions, which are enabled at System Level
In the UI, you are just allowed to select between two values for any action, the one which is selected at the System Level and the other as None
For this scenario, you can just select between Daily or None
Global Level Tracking
On the System Users form, we have a section called User Adoption where you can define whether to enable globally the User Adoption tracking for a user or not.
Set the Enable User Adoption to No and it will not track any actions of this user. Last Touch would show the last date any action for this user was tracked. (As shown in the below screenshot).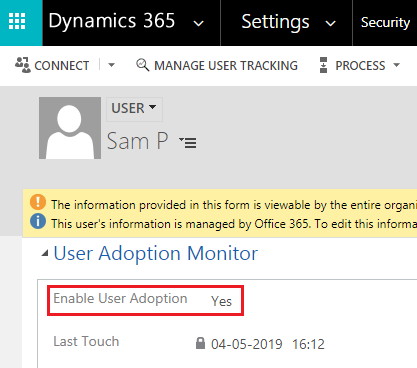 This is how you will be able to manage tracking of the users in your organization.
For more details go to our Website or Microsoft AppSource.
Send us your queries and suggestions at crm@inogic.com.
Go back to User Adoption Monitor InfoCentre homepage.