In the previous blog, you learned to import and install Map My Relationships solution in your Dynamics 365 CRM environment. Now to use the solution you need to complete one final step i.e. license registration. Follow the given steps and activate the license for Map My Relationships solution.
1) Navigate to Dynamics 365 -> Map My Relationships App.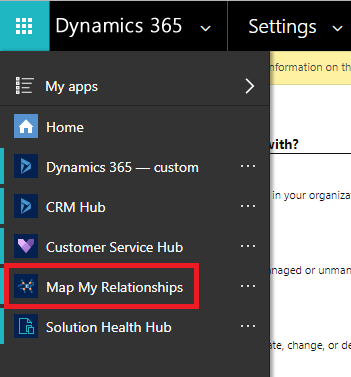 2) Now, go to License Registration.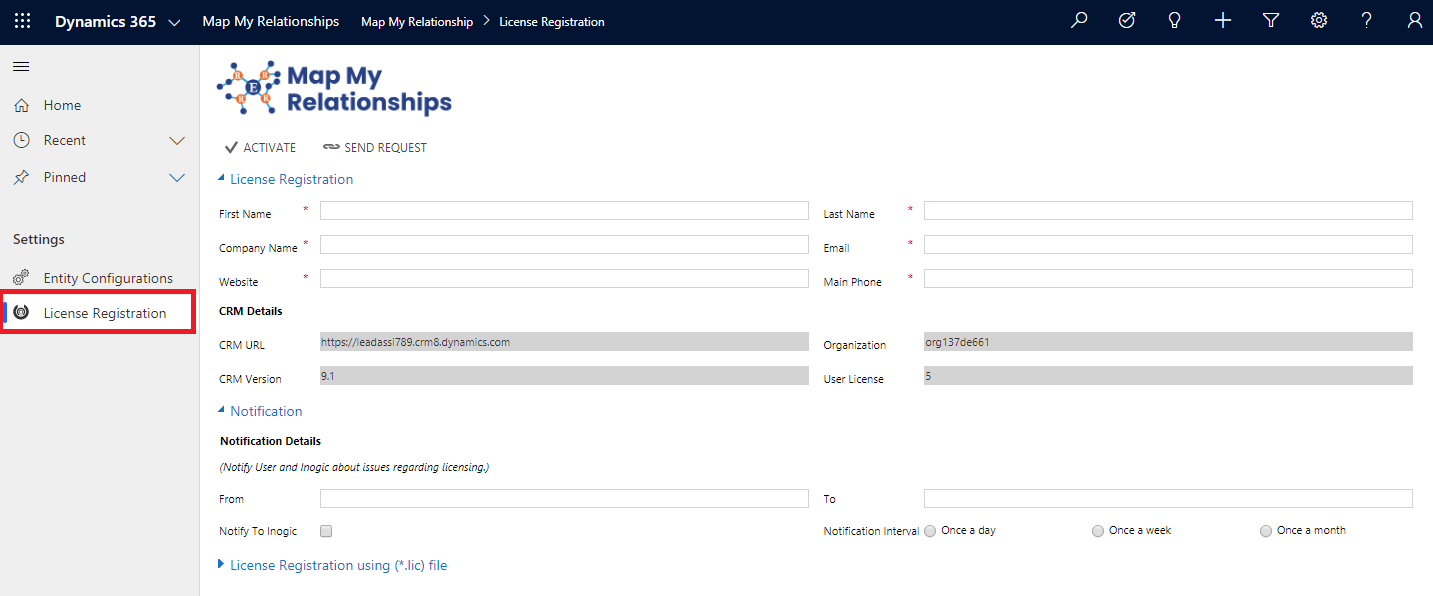 3) Enter the following details: First Name, Last Name, Company Name, Email, Website, and Main Phone. If you want to notify any user about any issue regarding licensing then you need to enter the details in the Notification Details section.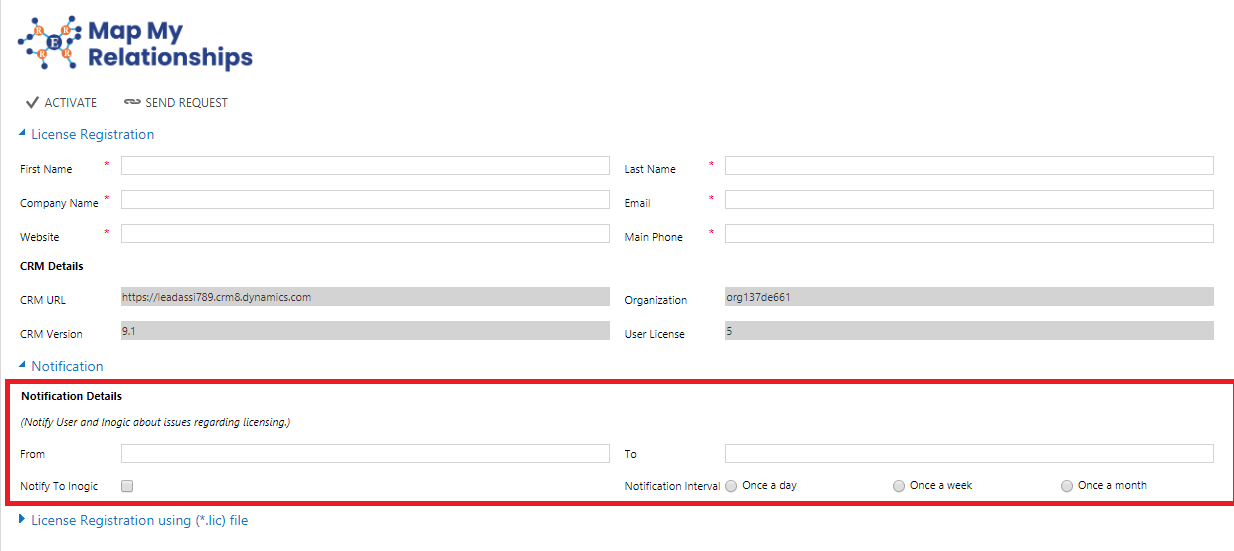 From: Select user in your CRM who has email configured and can be used to send emails.
To: Select user to whom the notification email should be sent.
Notify to Inogic: By checking this box an Account will be created in your CRM with name 'Inogic' and email address as crm@inogic.com. Now, notification email will also be sent to Inogic at crm@inogic.com.
Notification Interval: How often do you want to send the notification email before the issue gets resolved: Once a Day or Once a week or Once a month.
After filling the details click 'ACTIVATE' for activating the Trial Version for 15 days. The license is issued based on the details filled in the CRM Details section. The User License is the count of active users in the CRM.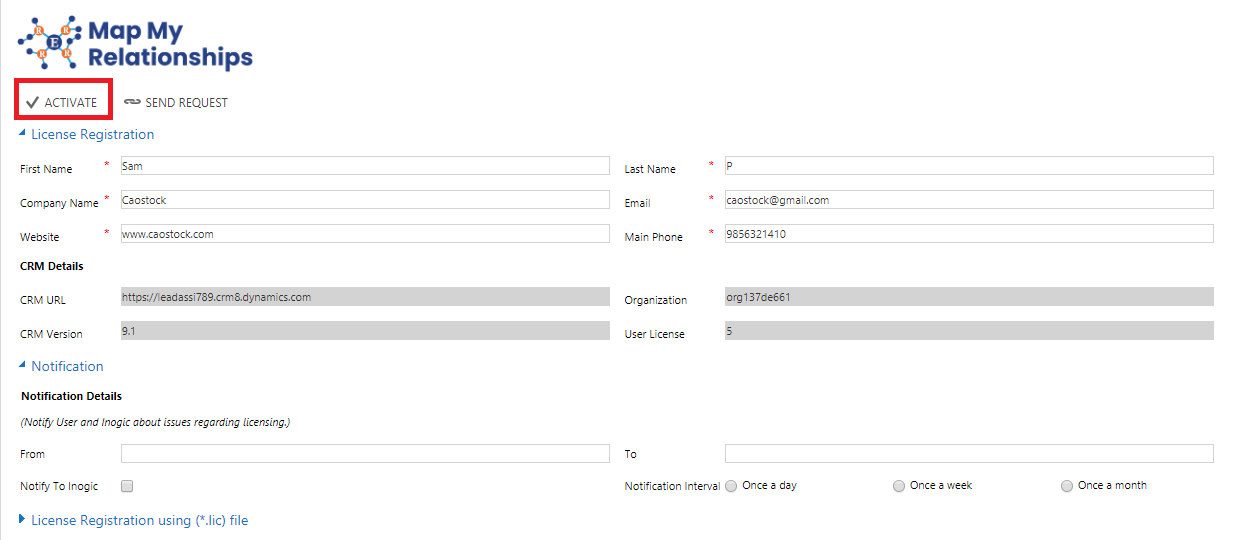 If you want to purchase or extend the trial, click 'SEND REQUEST' after which you need to enter First Name, Last Name, Company Name, Email, Website and Main Phone and it will redirect you to an email along with the details entered in the License Registration section. This email needs to be sent to us so we can process the request.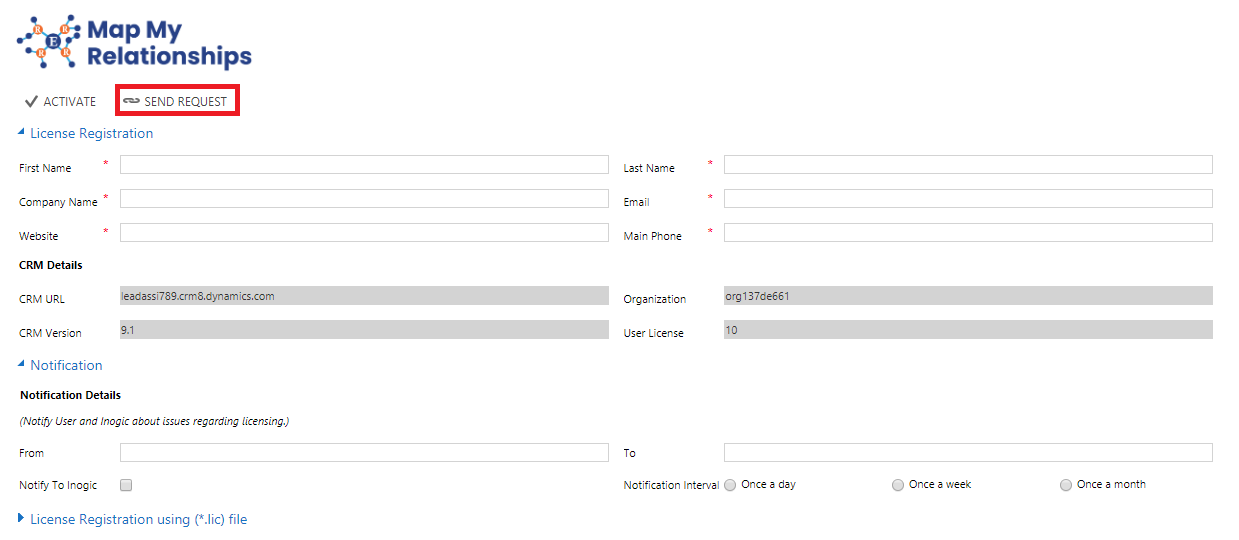 Alternate method to complete Registration
In case you are unable to activate the license, another alternate method to complete registration is through the 'License Registration using (*.lic) file' section. It is quite easy, just follow the steps given below:
1) Once the configuration window pops up on the screen, click 'Choose File' to locate the file with the extension .lic

2) Select the file from the window and then click 'Open.'

3) Next, click 'Register' to complete the License Registration.
After registration, you are all set and ready to use the solution.
Interested in exploring Map My Relationships? You can download it from our Website.
For feedback and suggestions, mail us at crm@inogic.com
Go back to Map My Relationships InfoCentre homepage.