Map My Relationships is a productivity control which provides a mind map view of relationships between entities in Dynamics 365 CRM. It provides brief summary of all important information in a single view. This visualization of relationships helps to analyze information quickly and undertake swift actions to complete any given tasks.
Now let's look into the features of Map May Relationships.
1) 3600 View: Map My Relationships provides you with 360 degree view of all important data of the record. Getting this summary of data in a single view further helps to interpret and analyze information quickly.
2) Display Images for Identification: Map My Relationships lets you to use images to identify your Dynamics 365 CRM records easily. You can set an image of your choice for respective records thus, making it easy for you to identify them quickly.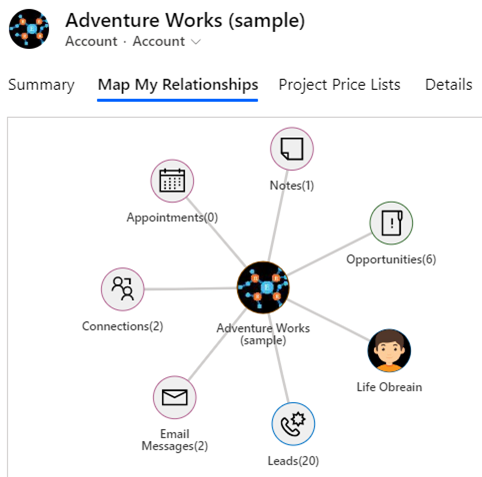 3) Perform Quick Actions:  With Map My Relationships you can quickly create activity records like Email, Tasks or Appointments without navigating to respective records.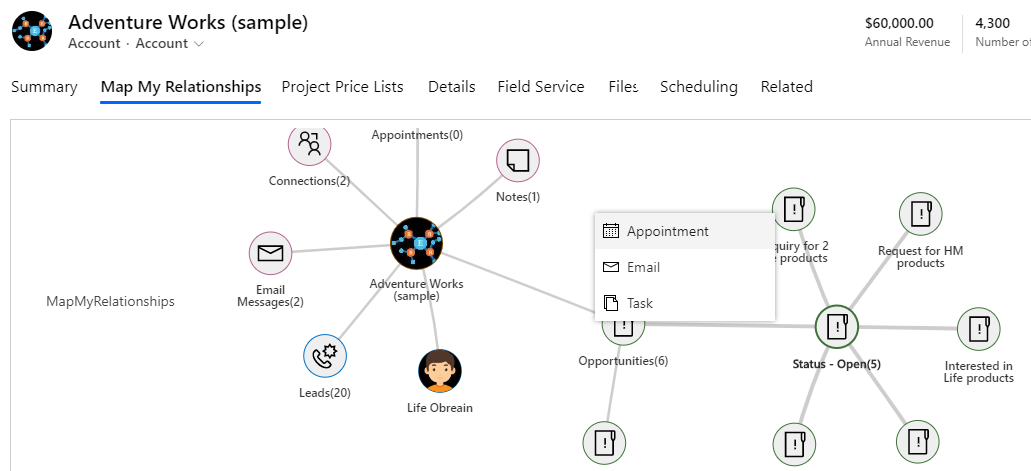 4) View Record Details: Map My Relationships enables users to view details of records just by hovering the cursor on the respective record.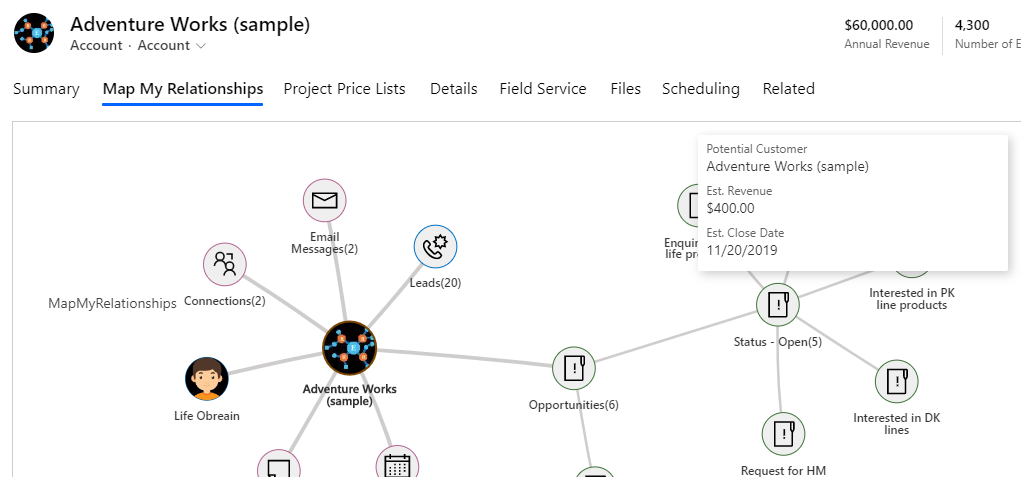 5) Grouping & Aggregation: Map My Relationships provides support for viewing aggregate values of Dynamics 365 CRM records without the need for creating rollup fields.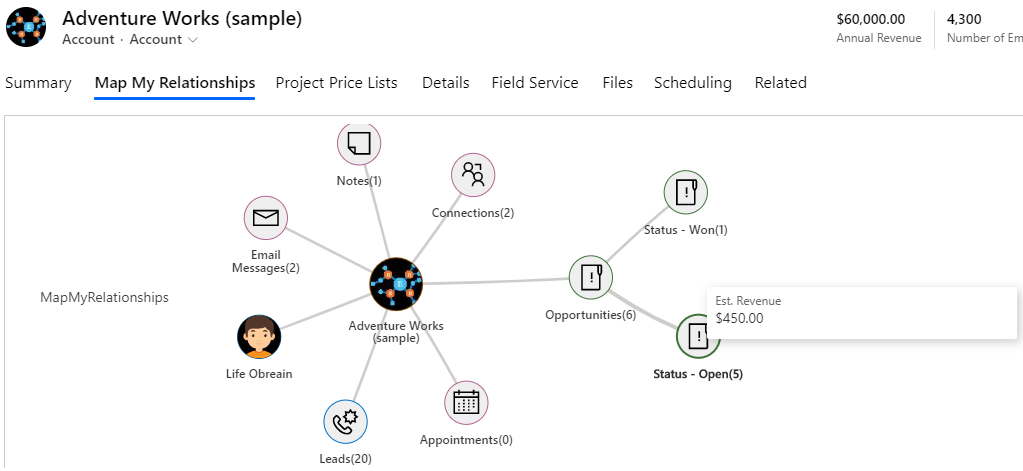 For more information, please visit our website.
To provide feedback and solve queries, mail us at crm@inogic.com
Go back to Map My Relationships InfoCentre homepage.