Bing Maps Integration for Microsoft Dynamics 365 by Inogic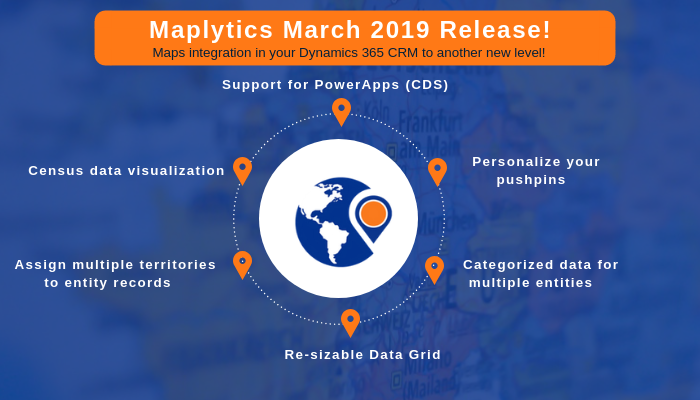 Maplytics™ is a Geo-Analytics Module designed for Dynamics CRM both on-premises as well as Online. The objective of this solution is to allow Dynamics CRM users benefit from the power of Bing Maps. It is easy to use/install plug and play application made available as a Managed solution within Dynamics CRM and it works seamlessly with all existing components and functionality of CRM.
Everything in Maplytics is now a search away at our Maplytics InfoCentre. Welcome to our new world!
 Quick Reference:  Product Page | Trial | WhitePaper | Video | AppSource | FAQ's