In the last article, we discussed the steps to sync data from Dynamics 365 to QuickBooks. In this article, we will dive deep into the process of syncing data from Dynamics 365/CRM to QuickBooks.
Video Tutorial:
If you need detailed step by step instructions, continue reading.
Follow the steps mentioned below to Sync Data from QuickBooks to Dynamics 365/CRM with InoLink;
1. Make sure the Service.AccountingToCRM.HighPriority service is running to allow InoLink to sync the data from QuickBooks to Dynamics 365/CRM. To know more about InoLink Services, read this article.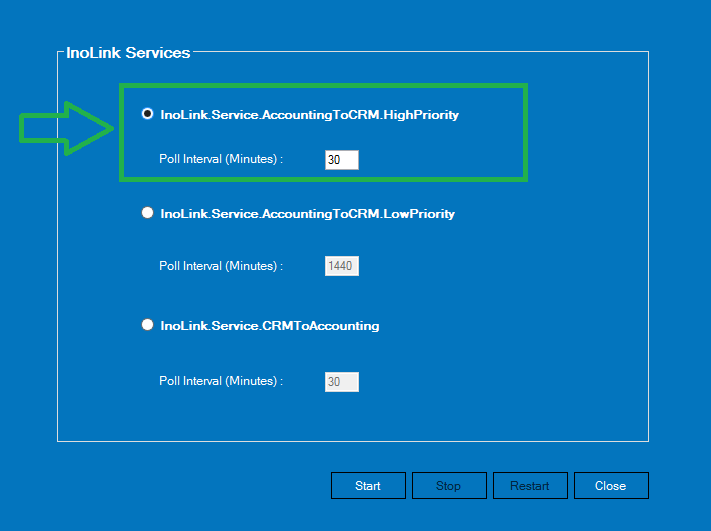 2. This service is scheduled to poll at a 30 minutes interval. It looks for records modified since the last time it synced from QuickBooks to Dynamics CRM/Dynamics 365 and update such records in Dynamics 365/CRM.
Note: It is advisable to keep the poll interval in comparison with the volume of transactions during the interval. It is also suggested not to reduce the interval to less than 30 minutes if there is moderate transaction sync between the systems.
3. Now, update the address for a Customer in QuickBooks. In this example, we are changing the PIN for the address from 94326 to 94327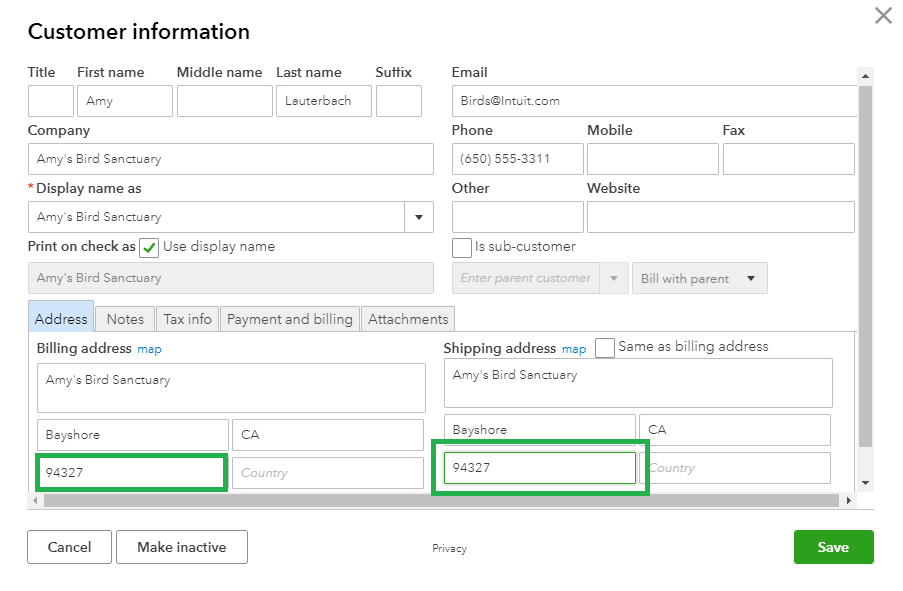 4. When the update is successful, a new Link Job is created in Dynamics 365 with the link status as "Success" and the source is set to "Accounting" which denotes a successful completion of the link job triggered from QuickBooks. In the case of an error, the link status of the link job is set as "Error".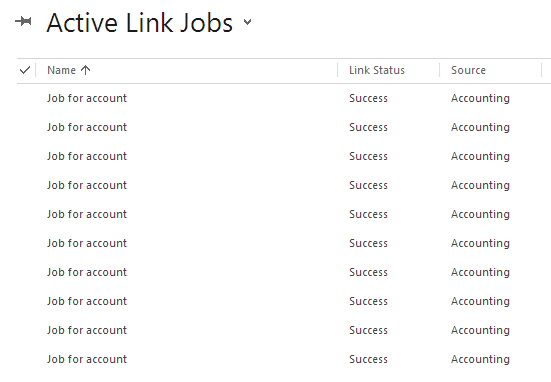 5. After the Link Job is successfully processed, the Account in Dynamics 365 is updated with the address change as seen in the screenshot below;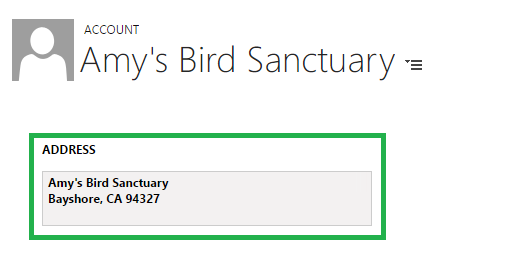 6. Other details associated with the Customer in QuickBooks like Invoice, Payments, Estimate, Sales Receipt and Credit Memo are stored in custom entities in Dynamics 365.
7. Payments from QuickBooks are stored in the custom Payment entity in Dynamics 365.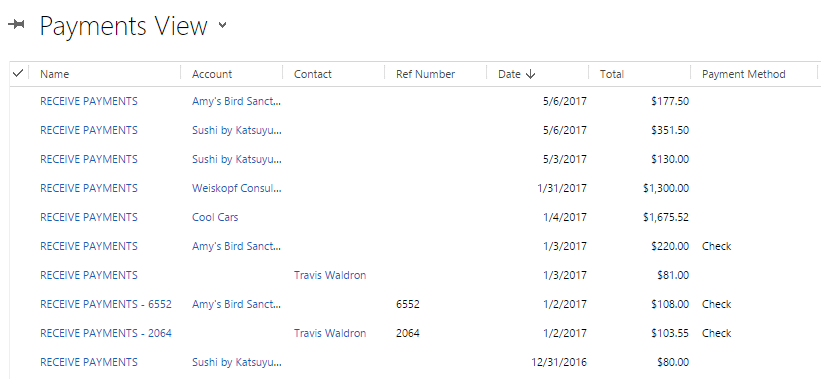 8. Invoice, Estimate, Sales Receipt and Credit Memo are stored in custom Sales Transactions entity.


9. To sync data like Current balance, Total balance, Last transaction date, Year to Date sales, Aging details, and Inventory updates from QuickBooks to Dynamics 365, you have to run the Service.AccountingToCRM.LowPriority service.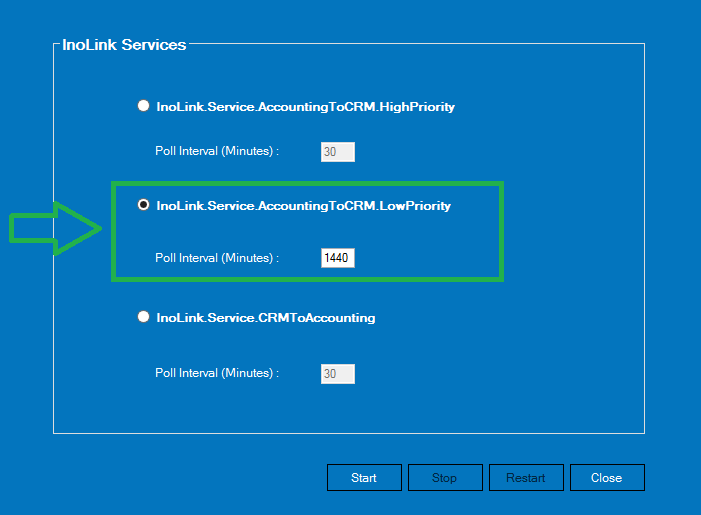 10. This service is scheduled to poll at an interval of 24 hours. It is suggested to schedule this service to be executed once a day as a nightly job.
11. In Dynamics 365, the Aging details can be found on the Account and Contact entity in Accounting details section.

12. The details in the Accounting Details section are the same that is reported in QuickBooks using the "A/R Aging Summary" and "Sales by Customer Summary" Reports.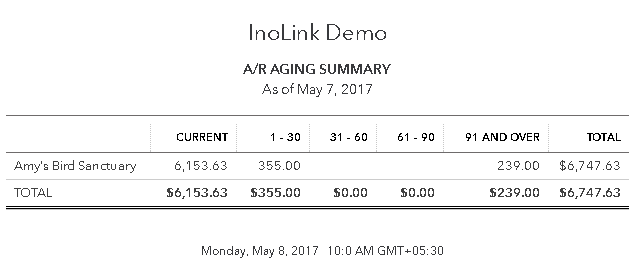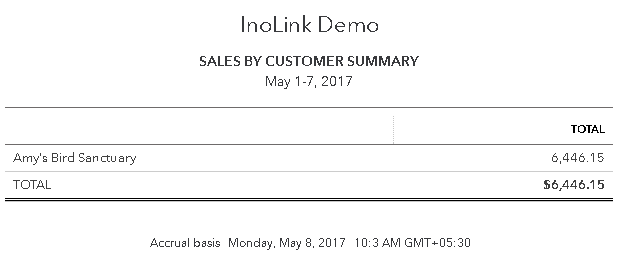 Conclusion:
Now, with InoLink you can sync Customers, Products, Aging details, Account balances and Inventory details from QuickBooks to Dynamics 365/CRM with ease!