Native integration with Dynamics 365 CRM allows for setting up the integration with one SharePoint Site. Though you can define multiple SharePoint sites, you can only have one set as the default and used for integration actively. There is however often a need to either maintain multiple sites or multiple folders to segregate files and also control access during to security policies within the organization.
With SharePoint Security Sync you can configure multiple SharePoint sites with a different connector per site. As shown in the screenshot below, you can select the SharePoint site to be used for each connector.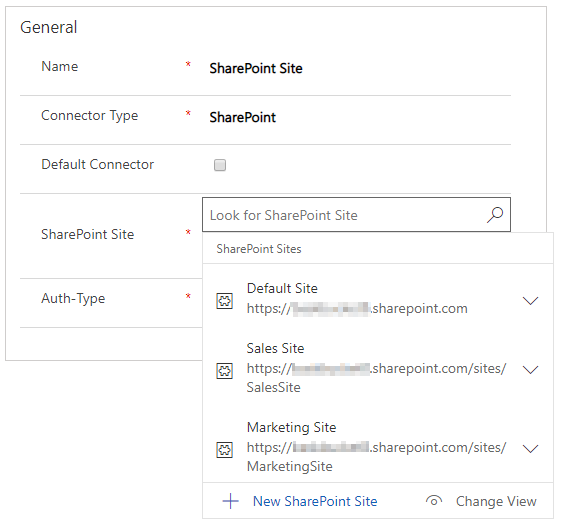 You can set the SharePoint connector that should be set the default to avoid multiple clicks for the user by setting one of the connectors as the default connector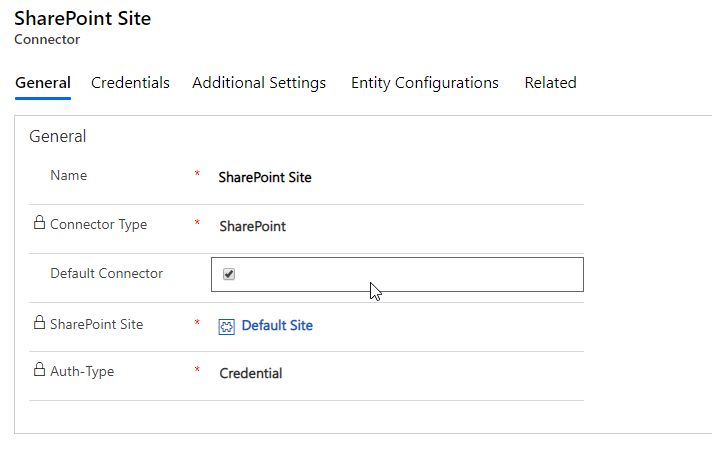 With multiple connector configured for an entity, when you navigate to the SharePoint Security interface on the entity record, you will see the listed in the connector picker as shown in the below screenshot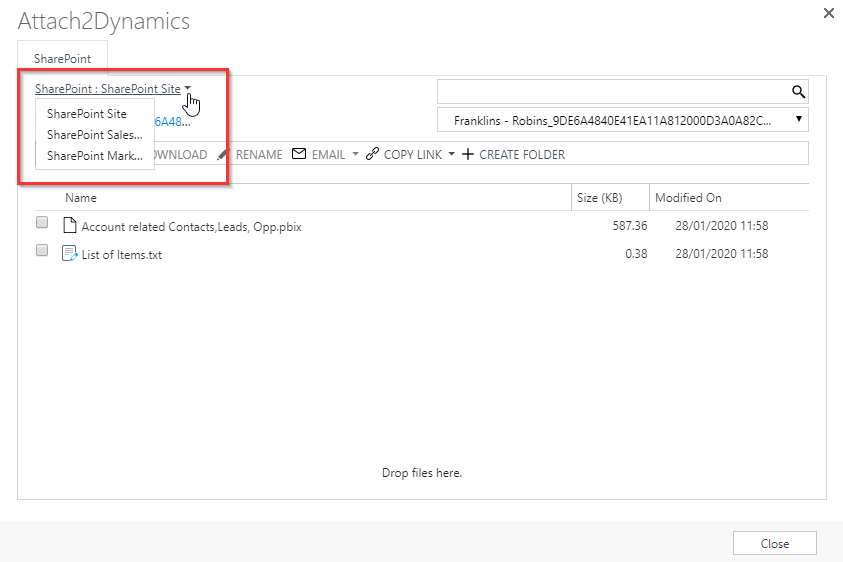 If a particular user does not have access to one of the SharePoint Sites, they will not be able to view or access the files stored on that site.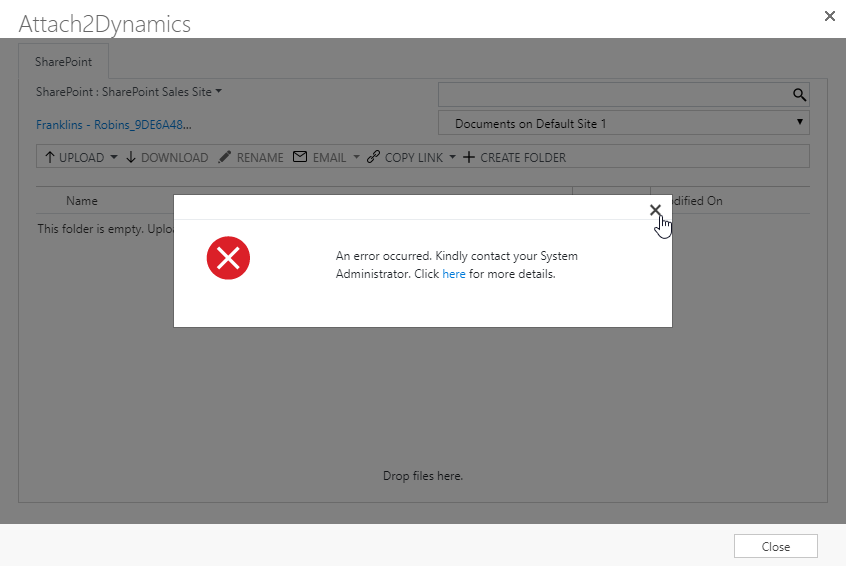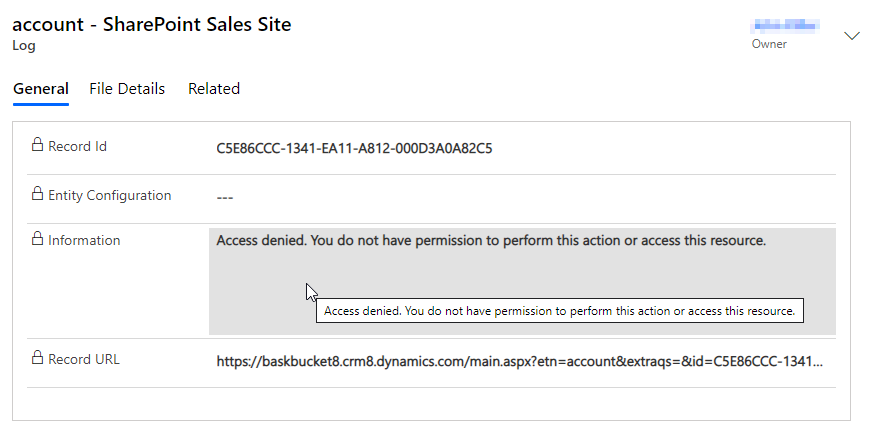 Similarly, it is possible to associate more than one folder in SharePoint with a record in CRM. This is also supported by our app. If there are multiple folders configured for a record, you will see the folder selector at the right-hand side corner as shown below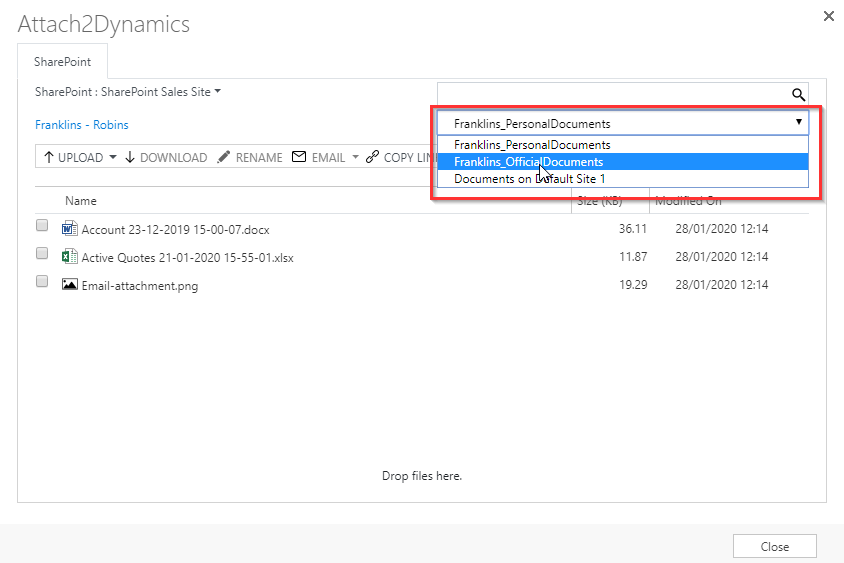 Choose between the folders listed to switch between them.