Alerts are created in order to notify the users of a Dynamics 365 CRM organization with relevant information.
In this blog, we will focus on Record Based Alerts.
Record Based Alerts are created for individual records. For instance, if a Quote is about to expire then an alert for that Quote can be created or if an Invoice is due then an alert for that specific Invoice can be created.
Follow the below steps to create Record Based Alerts:
1) To create Record Based Alerts, navigate to the Entity–>Record–>Related–>Alerts. For instance, if you want to create Alert for a Quote Interested in 4G Enabled Tablets go to Quote entity record–>Interested in 4G Enabled Tablets–>Related tab–>select Alerts from the list of entities shown.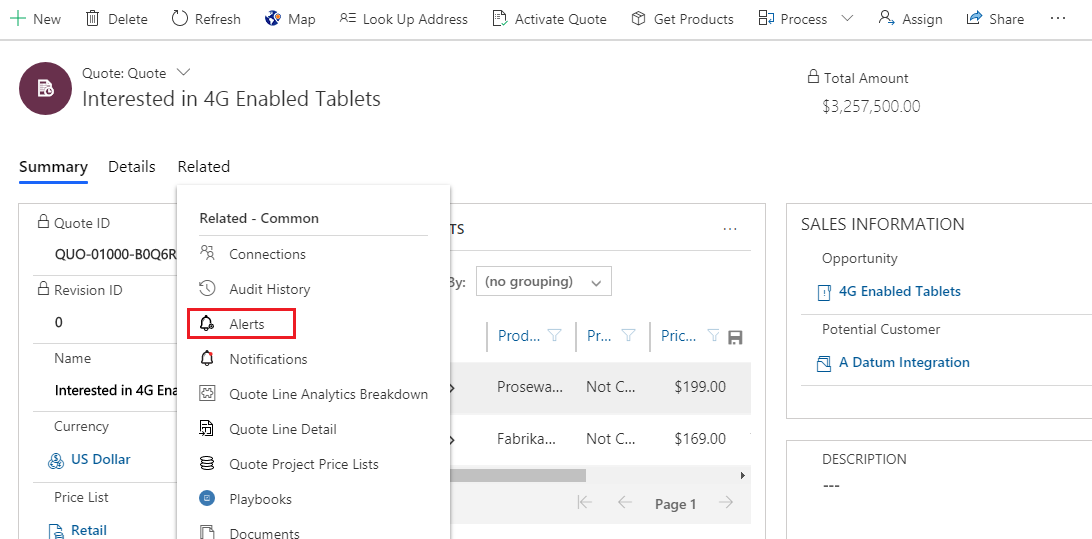 2) Once you are in Alerts tab you can view all the alerts associated with that individual record in the Systems Views. You can create a new alert from Add New Alert button.

3) On clicking Add New Alert button you are redirected to creating a new alerts page.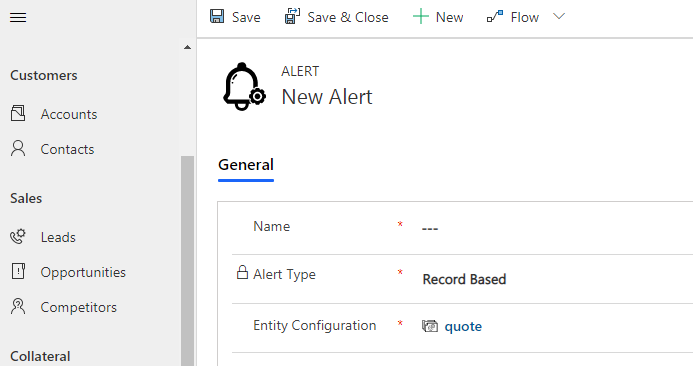 4) Add the Name of the alert and Save (Alert Type is auto-set to Record Based following this procedure). Once the Alert is created, next step would be to create Message against it.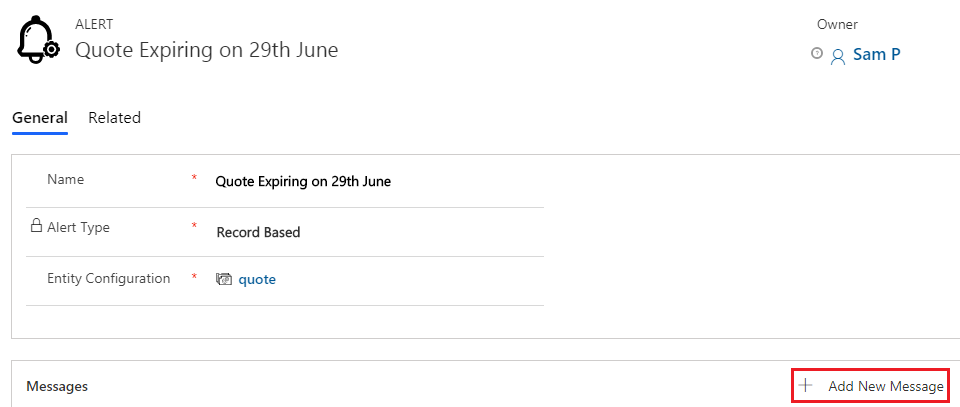 Till here, the steps indicate how to create Record Based alerts. As it is common for all types of alerts and announcements, we are dedicating an entire blog for 'Message' section. In the following blog we will be concentrating on how to add messages to the alerts.
To know more, explore Alerts4Dynamics at our Website.
For queries and feedback, mail us at crm@inogic.com
Go back to Alerts4Dynamics InfoCentre homepage.