Introduction:
With the introduction of the 'Interactive Service Hub' in Dynamics CRM 2016, the OOB Interactive Service Dashboards gives the visual representation of the data associated with a particular entity. This helps you concentrate on things which deserve your attention. In the previous blog on 'Interactive Service Hub', we guided you how to create custom Interactive type Dashboard for different entities. Here, we will explain how to use the OOB Interactive Dashboards.
For the out of the box entities which are enabled for interactive experience, the OOB Interactive Dashboard (a dashboard of interactive experience type) is present as shown in the screenshot below.

The custom Interactive Dashboards created can be viewed under a separate Dashboard area as shown below.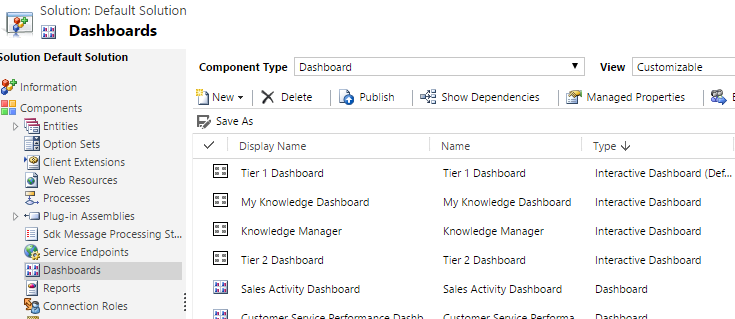 Let's take a look as how this dashboard can be accessed from the interactive service hub considering 'Account' entity as the example.
1. Once you have opened the interactive service hub, using the URL to access the interactive service hub you will see the view as shown below: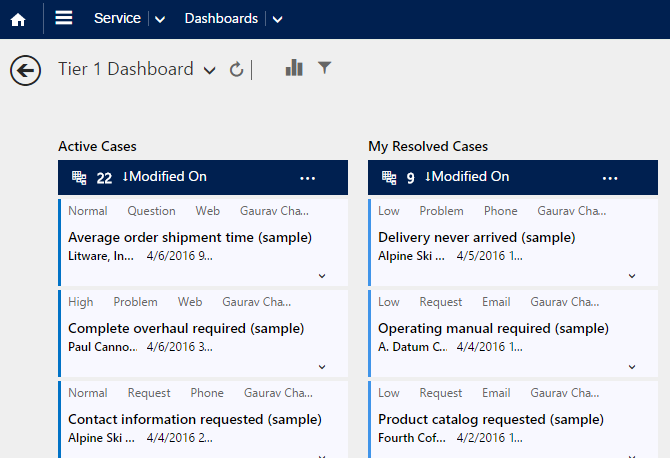 2. Click on the Account entity, as shown below.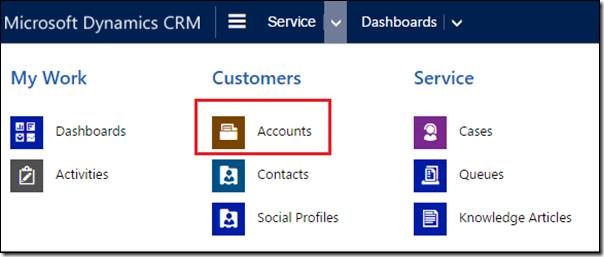 3. You will get to see the public view as shown below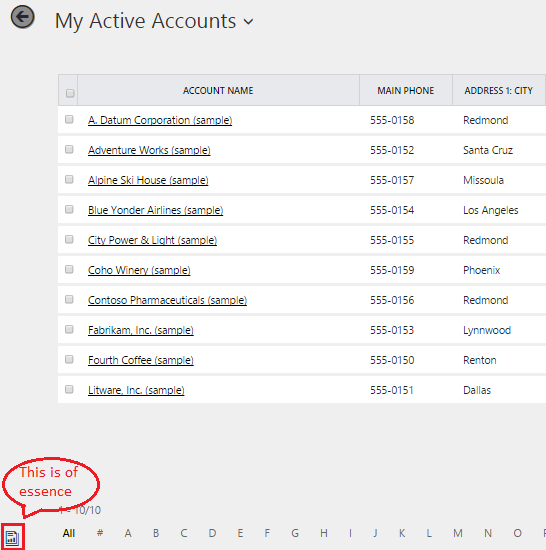 4. In the above image you will see a small icon highlighted at the bottom left corner of the page. It is 'Switch to Dashboard' button which needs to be clicked.

5. Once the 'Switch to Dashboard' is clicked, you would get a view of the Accounts Dashboard.
6. Next, click 'the visual filter layout'.

7.

Once the 'Open Visual filter Layout' button is clicked, the OOB dashboard "Accounts Dashboard" opens up as shown below.

These steps can be followed for the remaining entities, which are made available for Interactive Service Hub.
Conclusion:
For the Entities provided with Interactive Dashboard , we can take these OOB Interactive Dashboard into consideration rather than creating a new Dashboard at first.
Inogic Dynamics CRM Tips and Tricks – Now on your favorite social channels.