Introduction:
With Social becoming an integral part of any business activity be it marketing or sales or even service, it did become important to integrate Social seamlessly within CRM and that's the gap that Microsoft Social Listening was introduced to bridge.
MSL currently allows for listening for Keywords that you defined on Social Channels like Facebook and Twitter. The posts that it collects are also analysed based on the sentiment of that post. This allows you to analyse if there is a positive sentiment or negative sentiment in the community for the specified keywords. These keywords could be your company or product or anything you want to track in the social world.
Microsoft Social Listening has been introduced as a standalone service as well as has been made available with the CRM Professional Licenses. Currently I believe Microsoft SL can only be integrated with CRM Online only. Existing CRM Online subscribers with 10 users are being provided with Microsoft Social Listening.
Setting up Microsoft SL:
Its only when you receive an email from Microsoft SL team about you being eligible for Social Listening, does the process start for existing CRM Online subscribers.
The mail provides you with a link to your Social Listening Solution. You will receive the following error if you do not log in with the correct credentials of the user/account for which MSL has been provisioned: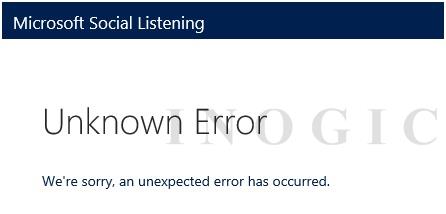 You know your are subscribed to Social Listening, when you find No issues with the Microsoft Social Listening Services listed on the portal as shown below:
Once you have the service listed, it is possible that you would find the Social Listening tab at the top disabled. This could be because the logged in user may not have been assigned licenses for Social Listening:

You can assign Social Listening licences to the users through the Online Portal by editing individual user accounts and licenses assigned to them.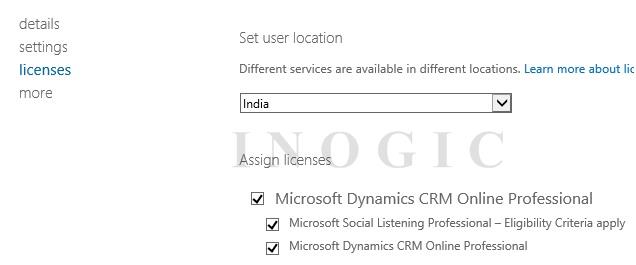 Note: Issues have been noticed where the Social Listening is disabled even after the license have been assigned to the user. In such cases, you may want to remove and re-assign the licenses to the users once again.
Once the Social Listening tab is enabled, you can click on the tab to automatically login to Microsoft SL using the existing users credentials.
Note, the SL URL, it does not use the standard format of <orgname>.<crmdatacenter>.dynamics.com, instead it is in the following format https://listening-prod.dynamics.com/app/xxx/ where xxx is unique id. This URL format could cause confusion as it did in our case, since we received multiple SL invites with different URL but we were not sure which Online tenant or subscription these were assigned to.
You can only link Dynamics CRM to Social Listening if both are available under the same tenant.
Once you have a user setup for Microsoft SL, you can login to Dynamics CRM –> Settings –> Administration –> MSL Configuration
This should bring you to the following screen with your SL Solution listed in here: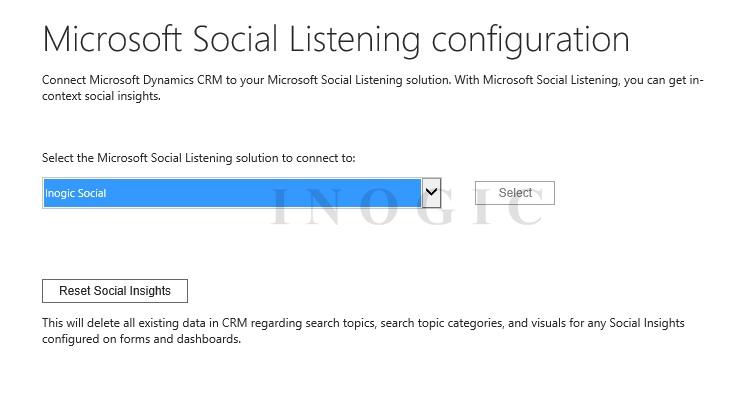 If you do not see your SL org listed here, most likely both CRM and SL are not provisioned under the same tenant.
You can currently listen from the following sources using MSL: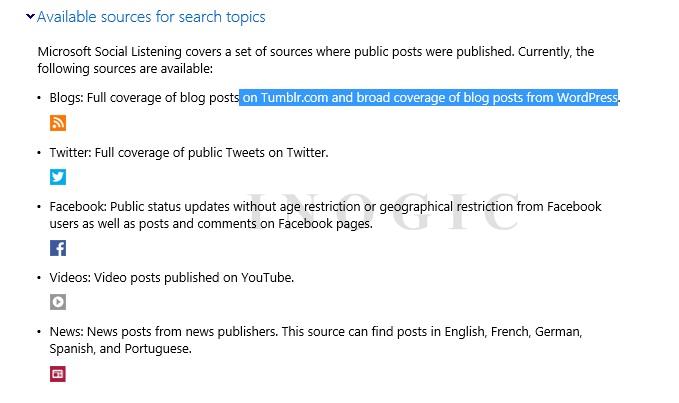 To listen to any keywords, you can set up Search Topics in Microsoft SL using the below screen: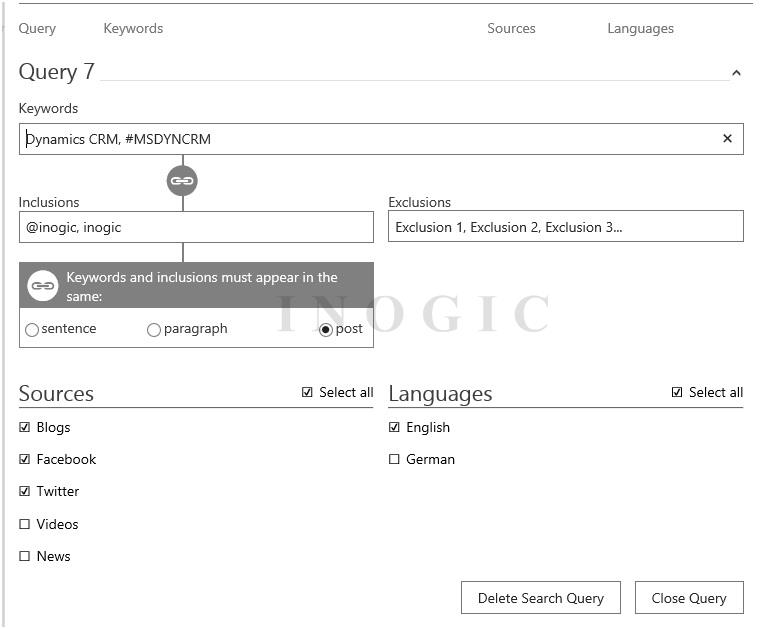 An excellent source made available by the Microsoft team for setting up the Search Terms in MSL can be found here.
Social Listening is currently available for the following languages: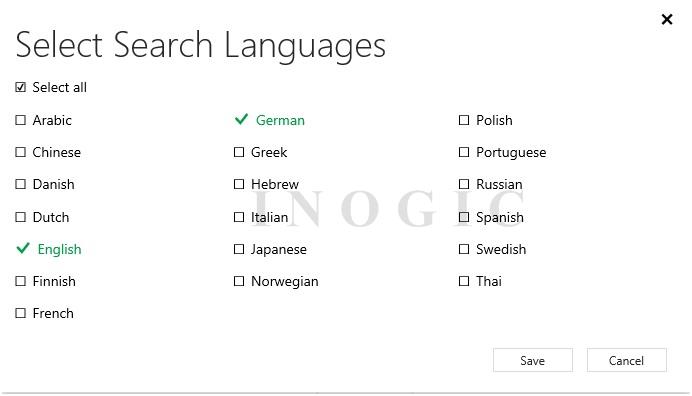 Conclusion:
You can setup SL for the following:
Search Topics can be configured with search queries for listening to relevant content.
Search languages and social media sources can be specified
Sentiment analysis of the posts/content read by the SL application.
In the next blog on this topic we will explain how SL can be integrated with Dynamics CRM and the analytics viewed from right within Dynamics CRM.