We came across an issue with the Tablet Client where for an Appointment Entity, we were unable to see the "Activate" button for the scheduled appointment records. By default the appointment form appeared disabled on the Tablet Client and we could not edit the details until we Activated the record. However, on this form the "Activate" button was missing and therefore the appointments could not be updated through the tablet client.
Upon further investigation, we found that the issue related to the form order in the Appointment entity has multiple forms defined.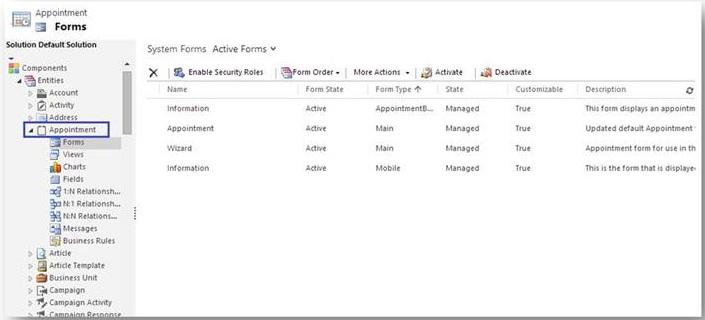 By default, in every organisation in CRM 2013, the refresh Appointment form is at the top of the order. But in our case, the order had been changed and the Information form was at the top.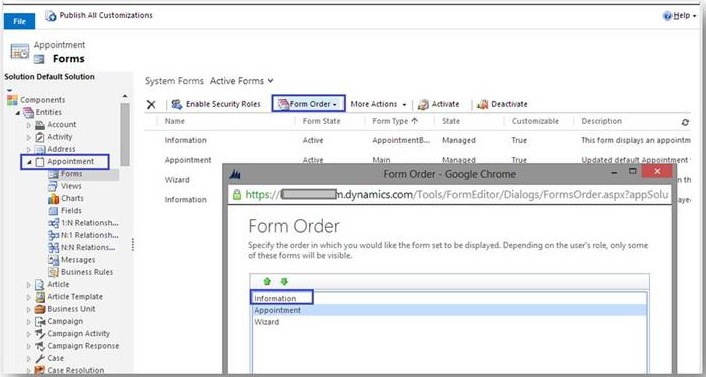 Bringing the Appointment form back on top got us the Appointment working on the tablet with the Activate button back there.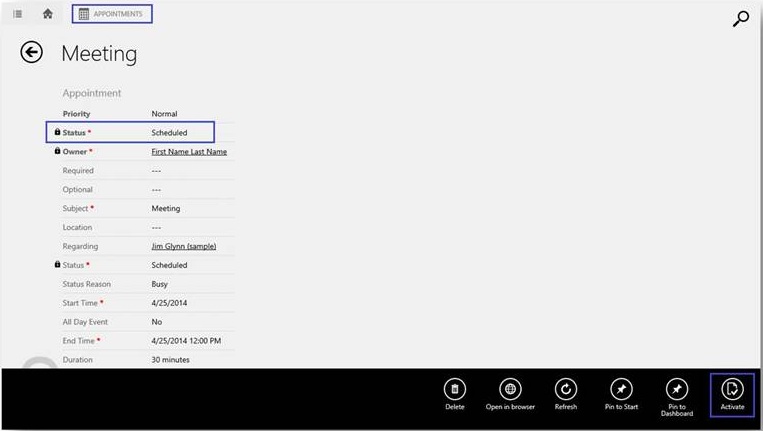 Note: As per our observation, this "Activate" button is available only for Appointment type of Activity. For other activities like Tasks, Phone calls, etc. this button does not exist. We can only activate the Appointment records after scheduling or if they are closed.
Conclusion:
We know that in CRM 2013 entity forms were refreshed and the new refresh forms should be the default forms used to take advantage of it rich capabilities.
Also from this experience when we enable an entity for Tablet Client, we should ensure that the updated Modern Form is at the top of the form order for the best experience on the tablet client.